From Cat Ba Island to Ha Giang by bus is the best choice to get to Ha Giang. If you plan for a motorbike trip.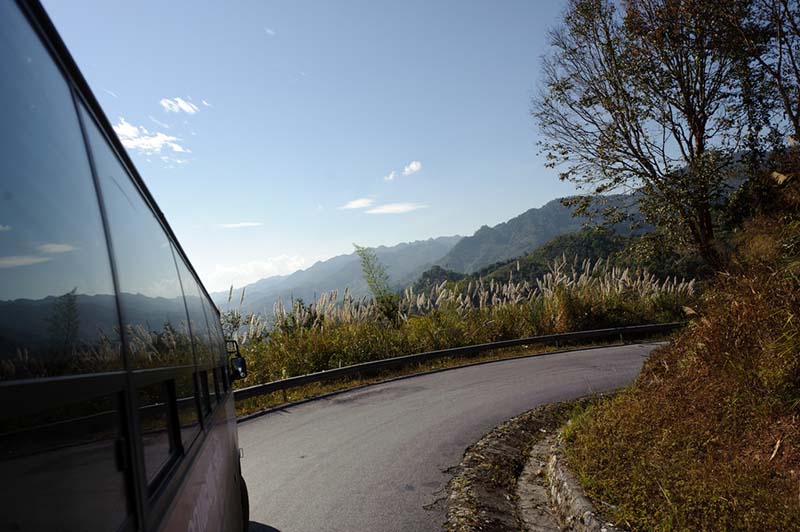 Situated north of Ha Giang, near the Chinese-Vietnamese border, Dong Van plateau is covered by karst mountains.
The plateau is an ideal place for trekking and mountain climbing, where grandiose mountains may challenge your spirit for real.
In addition, breathtaking landscapes, meetings with local ethnic minorities and learn from their life's stories are nowhere can be found in the world.
Itinerary
To travel to Ha Giang from Cat Ba, you will have to transit in Hanoi because there's no direct bus that connects the two.
If you board the bus from Cat Ba at noon, you will get the North Pole of Vietnam at 5 in the morning the next day.
Pretty long journey but don't worry because it includes a 4-hour break in Hanoi (30 minutes for travelling between drop-off and pick-up spots and 3 hours 30 minutes for resting or having a quick tour around the Old Quarter – of course, if you are very very physically strong).
The tourist bus from Cat Ba will take you to Hanoi Old Quarter, but you then will have to go to My Dinh bus station or to train station to board the bus to Ha Giang. Here's the ideal timetable if you travel by bus the whole journey.
Time
Route
09:00 – 13:00
or
12:30 – 16:30
Cat Ba – Hanoi Center
16:30 – 19:45
Break
19:45 – 20:15
Arrive to My Dinh bus station
20:30 – 5:00 (next day)
My Dinh – Ha Giang
Cat Ba – Hanoi
Hotel pick-up if you are staying in Cat Ba Town or on the way to Cai Vieng port
Travel from Cai Vieng port to Got port by SPEEDBOAT (not ferry)
Travel via Highway 5B (only for bus and car) from Got port to Hanoi
Drop-off at your hotel in Hanoi Old Quarter
English-speaking guide, water, wet wipes, snacks
Travel time 3 hours 30 minutes (excluding pick-up time)
Price 12 USD per person
​​How to book?
Hanoi – Ha Giang
By bus
There are several bus conductors you can choose to fit your schedule.
| | | | | |
| --- | --- | --- | --- | --- |
| | Hai Van bus | Hung Thanh bus | Hung Thanh bus | Hung Thanh bus |
| Hanoi – Ha Giang |  20:30 – 05:00 | 08:30 – 17:00 | 14:30 – 23:00 | 21:00 – 5:30 |
| Ha Giang – Hanoi | | 06:00 – 14:30 | 13:00 – 21:30 | 19:30 – 4:00 |
Travel time ~ 8 hours 30 minutes (excluding pick-up time)
Price 13 – 14 USD per person
Pick-up and drop-off spots:
Hanoi: My Dinh Bus Station: Mỹ Đình 2, Nam Từ Liêm District
Ha Giang: Ha Giang Bus Station:  19/5 Street, Nguyễn Trãi Ward
By train and bus
Another option for you is to hop-on and hop-off during the trip to experience travelling by train from Hanoi to Lao Cai town then bus from Lao Cai to Ha Giang.
This way you can stay in Lao Cai for a while to visit Sapa and Bac Ha before heading for Ha Giang on a local bus (6 hours).
If you arrive in Lao Cai on right before Sunday, that would be perfect for a visit to the Sunday market of the minor ethinic people called Hmong. That option is super perfect for slow travellers who want to see and try and experience as many things as possible.
Sapa – Lao Cai (taken) by Mortajilla
You can book train ticket with Fanxipan Express, King Express, Orient Express, Sapaly Express, Livitrans Express and Chapa Express online.
You will receive a e-ticket via email and show it to the travel agency at the bus station to receive the ticket before boarding the train.
Tips: when you get to Ha Giang, you can rent a bike with quite reseaonable price (7 – 15 USD) to explore the region on your own.
Lots of travelers rent a motorbike in Ha Giang town and then go to the far north (Dong Van, Meo Vac, Lung Cu, Ma Pi Leng Pass …).
Rentabikevn (Hanoi, Ha Giang, Da Nang – good reference) or HaGiangMotorbike are our recommendations.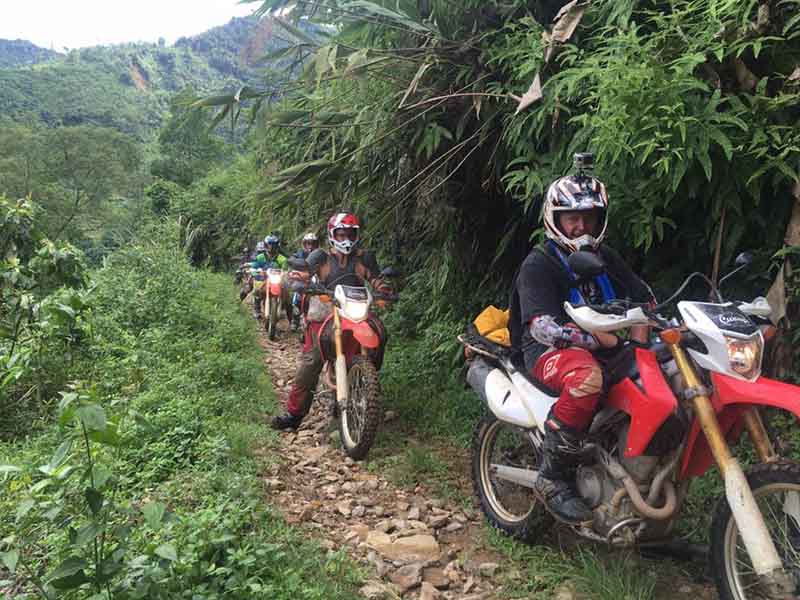 Enjoy your trip!
Buss